Life Coaching qualifications from CPCAB
"I can genuinely say this has been the most inspiring and enriching teaching I have ever experienced" - Life Coaching Studies student
Find out more about this qualification and watch a video about life coaching.
CPCAB has used research findings to underpin our unique life coaching qualifications. The Level 3 Certificate in Life Coaching Studies is a valuable qualification that provides a solid foundation in life coaching practice and is also signposted to the relevant National Occupational Standards.
Be part of the solution...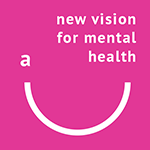 Have you ever wondered what mental healthcare would look like if, knowing what we know today, it could be redesigned from scratch?
A New Vision for Mental Health is an innovative website that seeks to answer this question by taking a critical, informed and constructive look at the current mental health system.
It explores ideas, insights and suggestions – from a wide range of individuals and organisations – that might, in time, lay the foundations for a new and quite different approach to mental healthcare.
Compassion Fatigue Resources for Talking Therapists is one of the latest posts on the New Vision for Mental Health site.
Upload a tutor CV
How to register candidates
Recognised centres should register candidates using the CPCAB Portal.